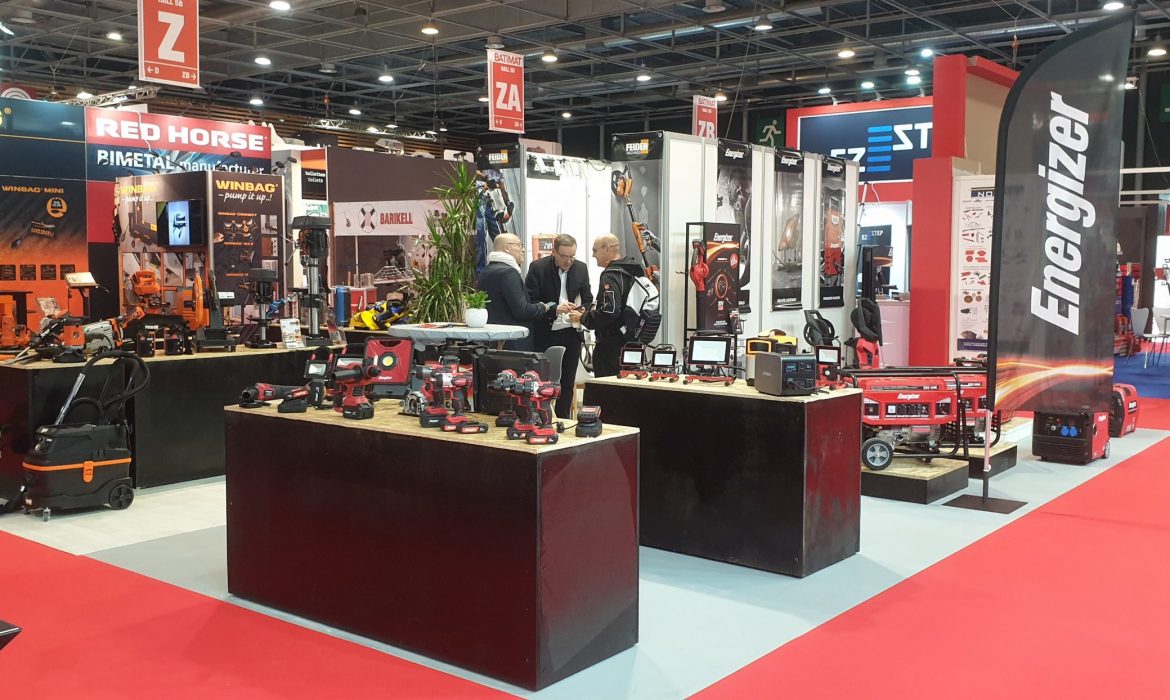 Batimat. Les JDC. Glee. Cologne.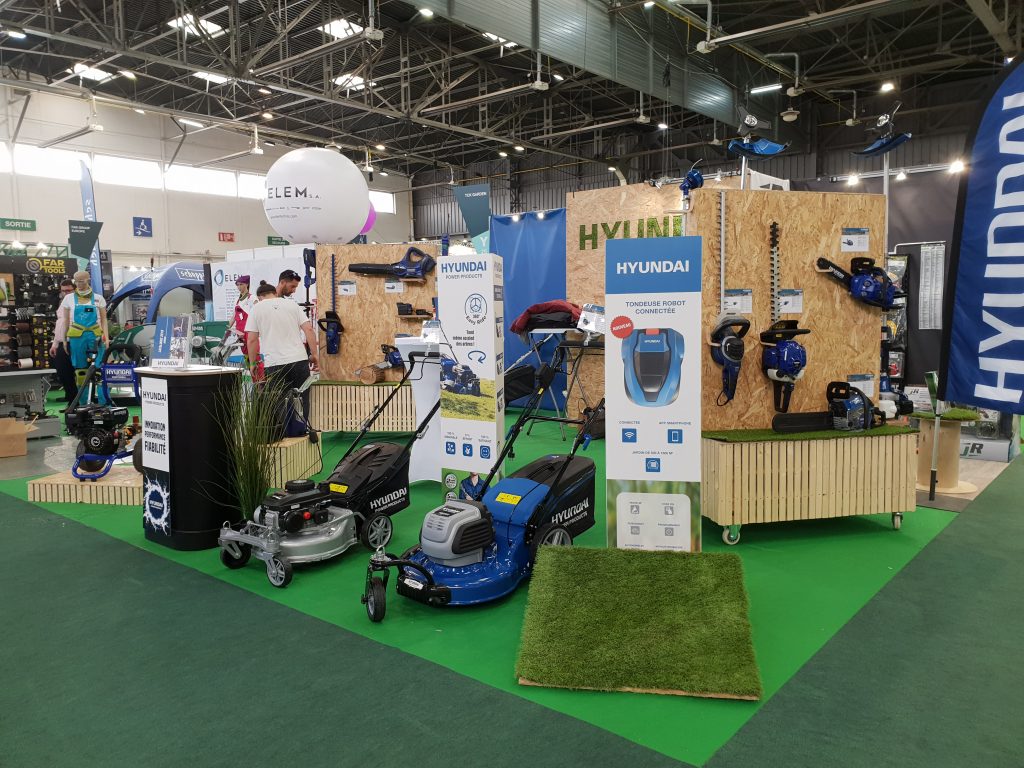 Behind these names, a reality that is well anchored in the Builder Systems business: trade shows represent an important part of our activities within the group. As a major vector of notoriety in a communication strategy, trade fairs allow us to generate contacts, prospects, and ultimately customers.
A showcase is far from negligible, all the more so when, in an ultra-competitive market, most of the other brands also take part.
Preparing a trade show also represents an investment. Time, human resources and money.
To date, BFTG has around 15 trade fairs on its agenda every year. These are all opportunities to refine our product ranges and to capitalise on our customer relationships.
Batimat Fair: developing and boosting its reputation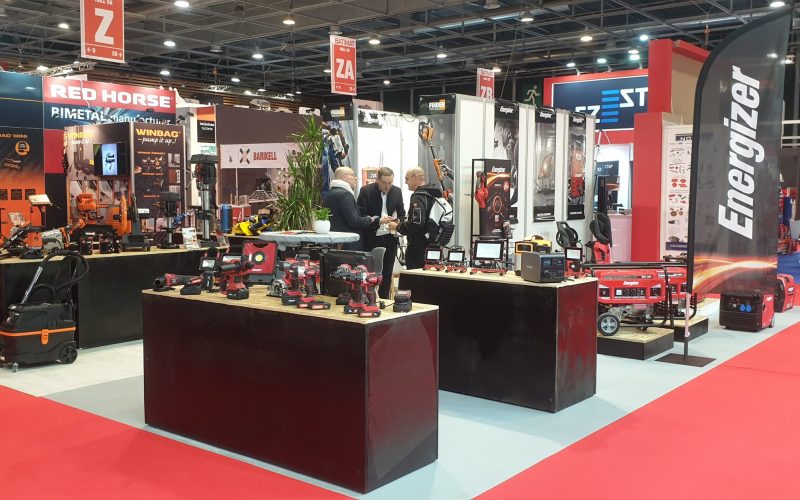 BFTG first participated in the Batimat trade fair in 1997.
The group has been exhibiting at the show for 22 years now, a little more than ten biennial editions.
The group first exhibited the Feider brand, mainly dedicated to workshop machines, followed by the group's licensed brands, Hyundai and Energizer.
A clearly identified communication axis for each brand
This strategy owes nothing to chance, as it is the specialities of each brand that are highlighted.
For example, plaster sanding, concrete sanding and workshop machines for Feider, which is aimed at DIY enthusiasts, a target that is not always easy to reach, and one that needs to be trusted.
Hyundai's aim is to reach a market linked to the building and public works sector with products such as generators, compactors, jackhammers, everything that makes up the construction site range, created 4 years ago.
Energizer, which was introduced at the 2017 edition, is once again present at the 2019 show with generators and everything that will revolve around the battery, with market trends converging towards wireless, as well as a lighting part with construction site lamps.
Follow the evolution of products.
The Batimat Fair is an opportunity to show our partners, via our brands, our degree of expertise and our ability to meet the real needs of professionals.
Today the trend in the tool market is quite clear; with an increase in voltages, amperages, lighter, more manageable products and a longer lifespan, the performance of cordless tools is very close to that of thermal tools, with fewer constraints.
And a real reflection is also being carried out on an alternative to the current energy sources used on site. Will we switch in the near future from generators to power stations?
Our first sample will be presented in any case during this 2019 edition.
Hyundai: a "worksite" range in line with the brand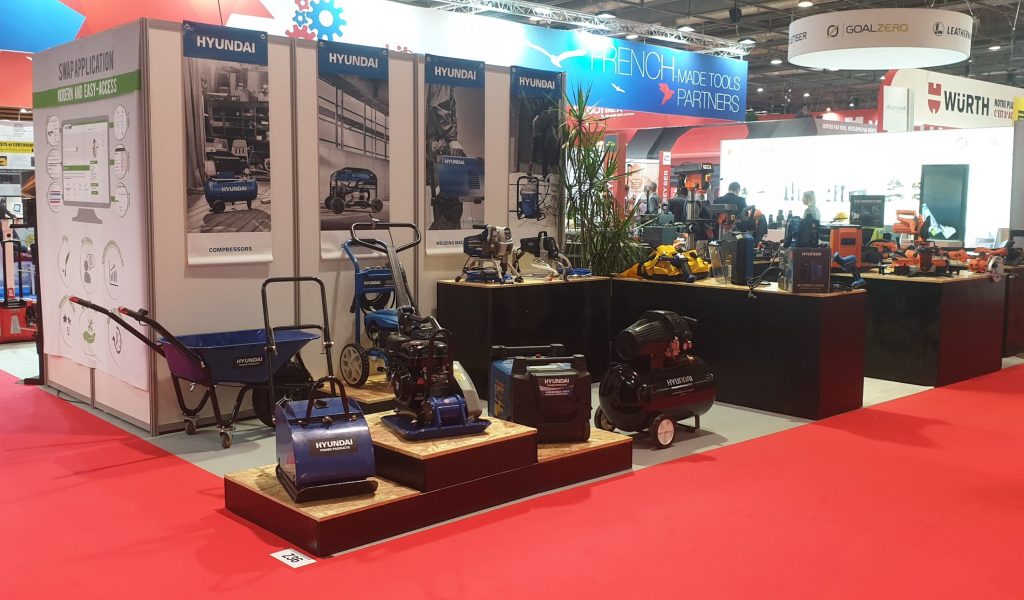 "Hyundai, in the eyes of the end consumer, refers to construction equipment such as excavators. We obviously wanted to maintain a certain logic and consistency by creating a range of construction tools," explains Julien Cazalot, the group's sales director.
Generators, compressors, vibratory plates, with, in the long run, an equally different way of "consuming" equipment. Rental, for example, offers an interesting alternative to sale. The turnover of this segment is becoming a little more important year after year.
Feider: tools that follow the evolution of behaviours

If the consumption of tools evolves, so does their use.
The competition between craftsmen is tough and a significant proportion of them have limited means, not to mention that today, more and better informed, many of them refuse to damage their health with poorly adapted equipment.
These are the challenges that BFTG has taken on board by offering, via Feider in particular, tools that are less expensive and more comfortable to use.
A giraffe sander with an induction motor has a real advantage over its competitors: it weighs less.
Double-filter vacuum cleaners offer additional safety when it comes to cleaning up the work area.
Energizer: a worldwide reputation at the service of the wireless industry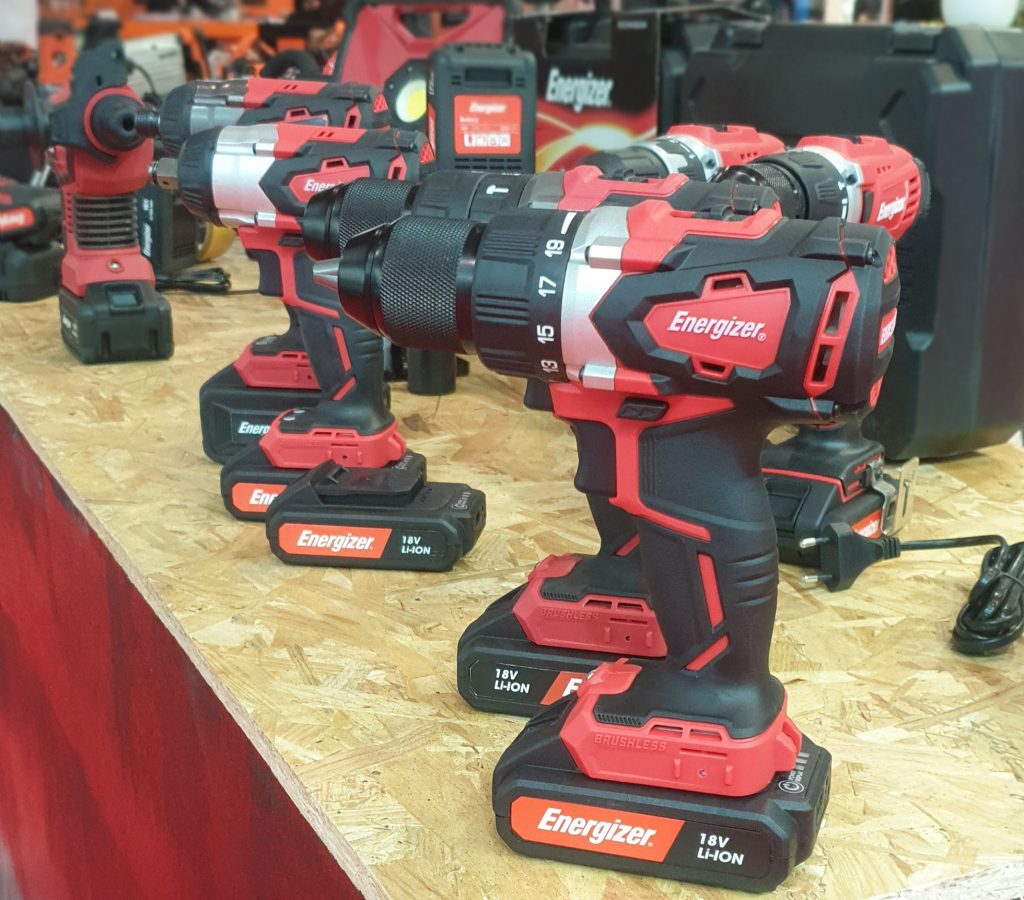 As for Energizer, the brand with the first alkaline battery, the first 0% mercury battery, the first lithium A4 battery has every reason to present its wireless equipment combining autonomy and performance to the world of construction and public works.
Like Michelin, a tire star that has decided to diversify its activities by selling compressors in particular, the brand, which is recognised as an expert in energy management, has decided to invest in the field of on-site energy sources.
Glee 2019 - International Garden Fair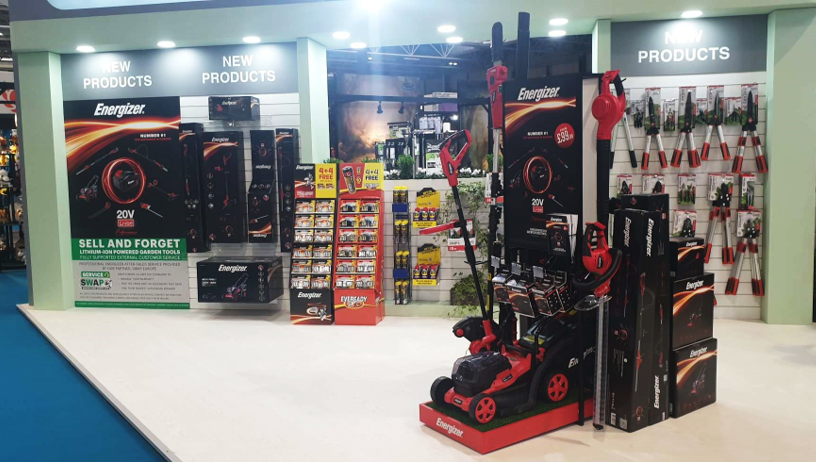 The International Garden Fair Glee, opened its doors in early September in England
Dedicated to the garden, pet and leisure sectors, the show featured the latest exclusive British products, innovative ideas for the trade, and gave visitors the opportunity to discover the most renowned international brands across a wide range of professional sectors.
On this occasion, BFTG's English customer Barrus Ltd exhibited our Energizer products. Garden 20V range and after sales service provided by swap-uk.